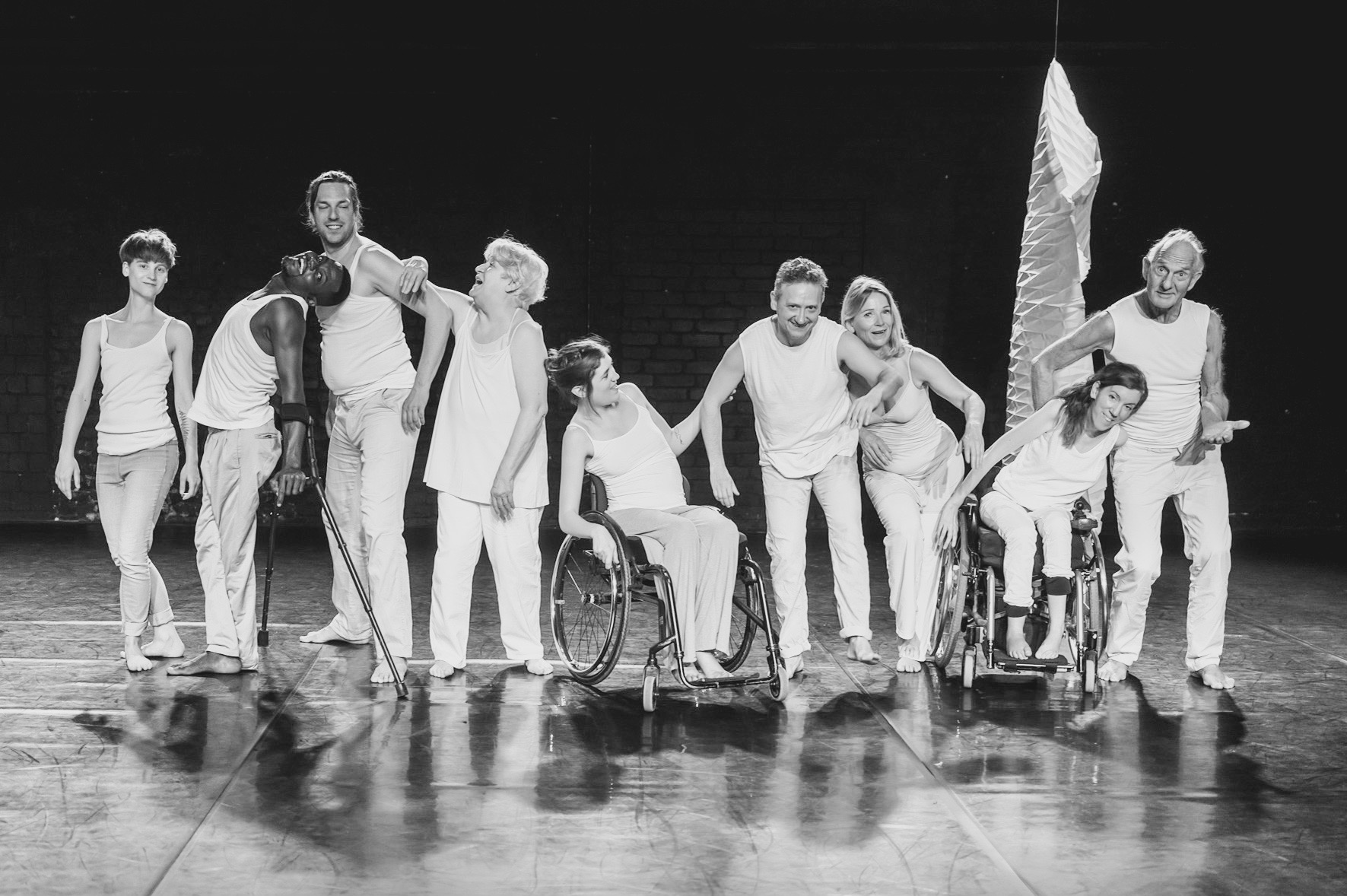 cie.nomoreless
emerged in 2016 from the dance production "Spuren", a commissioned work of the Sommerblut Kulturfestival, under the artistic direction of Gitta Roser.
Performances
The artistic approach is (physical) diversity, enabling new perspectives on contemporary dance and expanding it. Therefore, the ensemble consists of dancers with and without physical particularities of different ages and backgrounds. Since the foundation of the dance company, three full-length performances (Spuren, role on, like paper) have been created. An essential aspect of the artistic work is also to make performances accessible in a holistic way. Thus, audio description of the performances for people with visual impairments is an integral part of their work.
Mixed-abled dance training
In addition to artistic mixed-abled exploration through performances, another socio-political level is to give mixed-abled dance greater sustainability, continuity and visibility. Since 2021, the cie.nomoreless team has been offering a weekly mixed-abled dance training to consistently provide an exploration of different skills in dance.
Other formats
In 2021 and 2022, online research for blind and visually impaired people took place to open the digital dance space to this target group as well. In addition, cie.nomoreless developed the 3-day low-barrier online format "Perspective Shift" 2021 in cooperation with Dana Caspersen, the MichaelDouglas Kollektiv and accessibility experts, which combined choreography and conflict resolution. We also offer workshops in a variety of contexts.